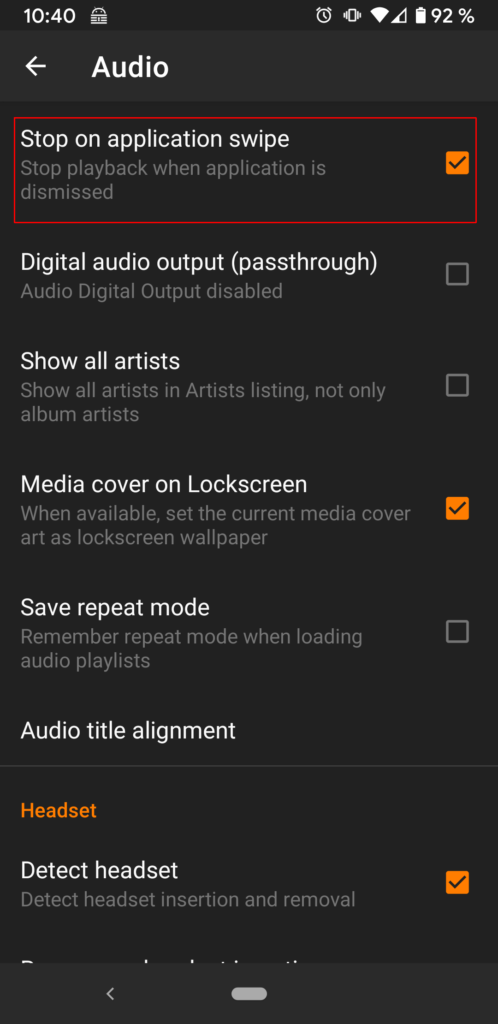 The problem
VLC for android is a good media player for Android. It comes with a sleep timer, which is useful if you are listening to audio books before sleep. However, for me, it always gets stuck after the sleep timer expired. This means the players notification still looks like it was playing. But neither the notification can be swiped away nor the application. So there is no easy way to close the app. Play buttons do not work and I cannot start another audio file. So the app is completely stuck.
The workaround
There is an option in the VLC settings that makes the situation a lot better:
Settings / Audio / Stop on application swipe
Check this option and when VLC is stuck, you can at least close the app by swiping it away.
Saved your day?
If this tip saved your day, please drop a comment below to keep me writing these kind of blog posts.